November 1, 2011
Stacy's party started about the time MAWJ party was getting over so I left her school and drove to his.  They were just getting up from the nap so in the pics below they are not moving to quickly.  You will not see Stacy in any of the pics because he was not in a good mood.  He would have nothing to do with anyone but me and had to be carried the entire time.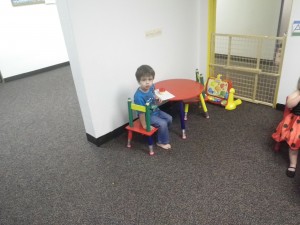 Here is Franky, the only other boy in Stacy's class.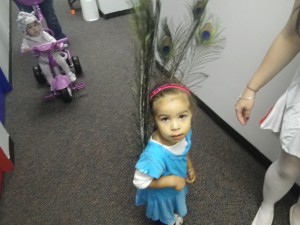 Zora was a Peacock for Halloween.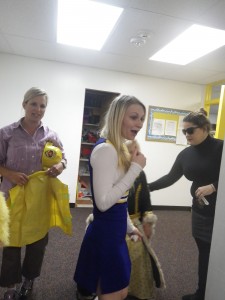 From Left to Right- Lisa Fellows (owner of Daycare), Miss Kara (Stacy's teacher) and Miss Dana (Stacy's Nanny)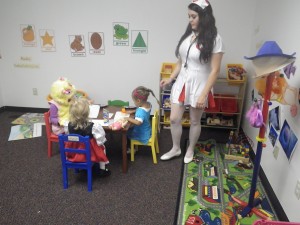 The Nurse is Miss Emiley Stacy's other teacher.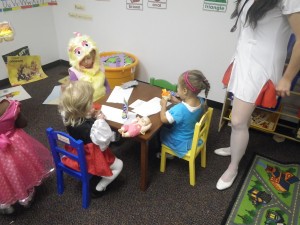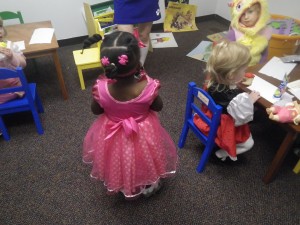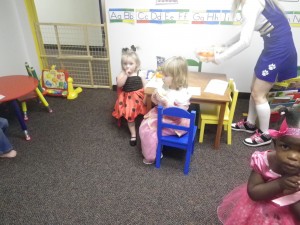 Everyone was given a cupcake from Miss Kara as soon as they woke up and then we went from room to room telling everyone trick or treat.  As I was leaving Mr. Jones demanded he had to go with daddy so we went shopping for mommy's Halloween present…..