March 1, 2010
When you throw in 2 special boys + authentic New Orleans cajun cooked mudbugs + absolutely divine weather = one heck of a party.
Father and son were able to celebrate among TONS of family, friends, dino cake, ice cold beer, and an inflatable kid corral.
300+ photos were evidence that it was a great time or I had one too many coronas…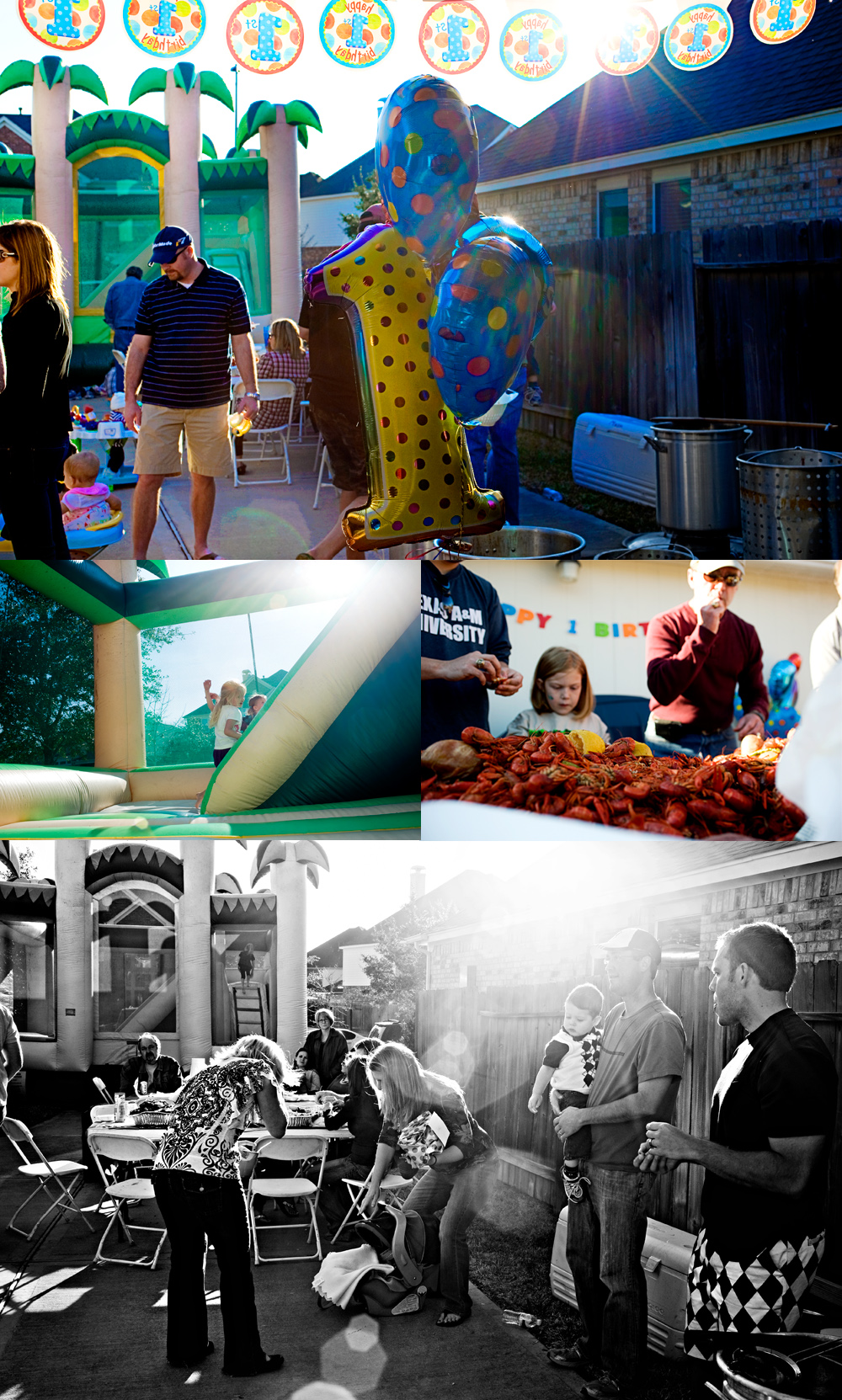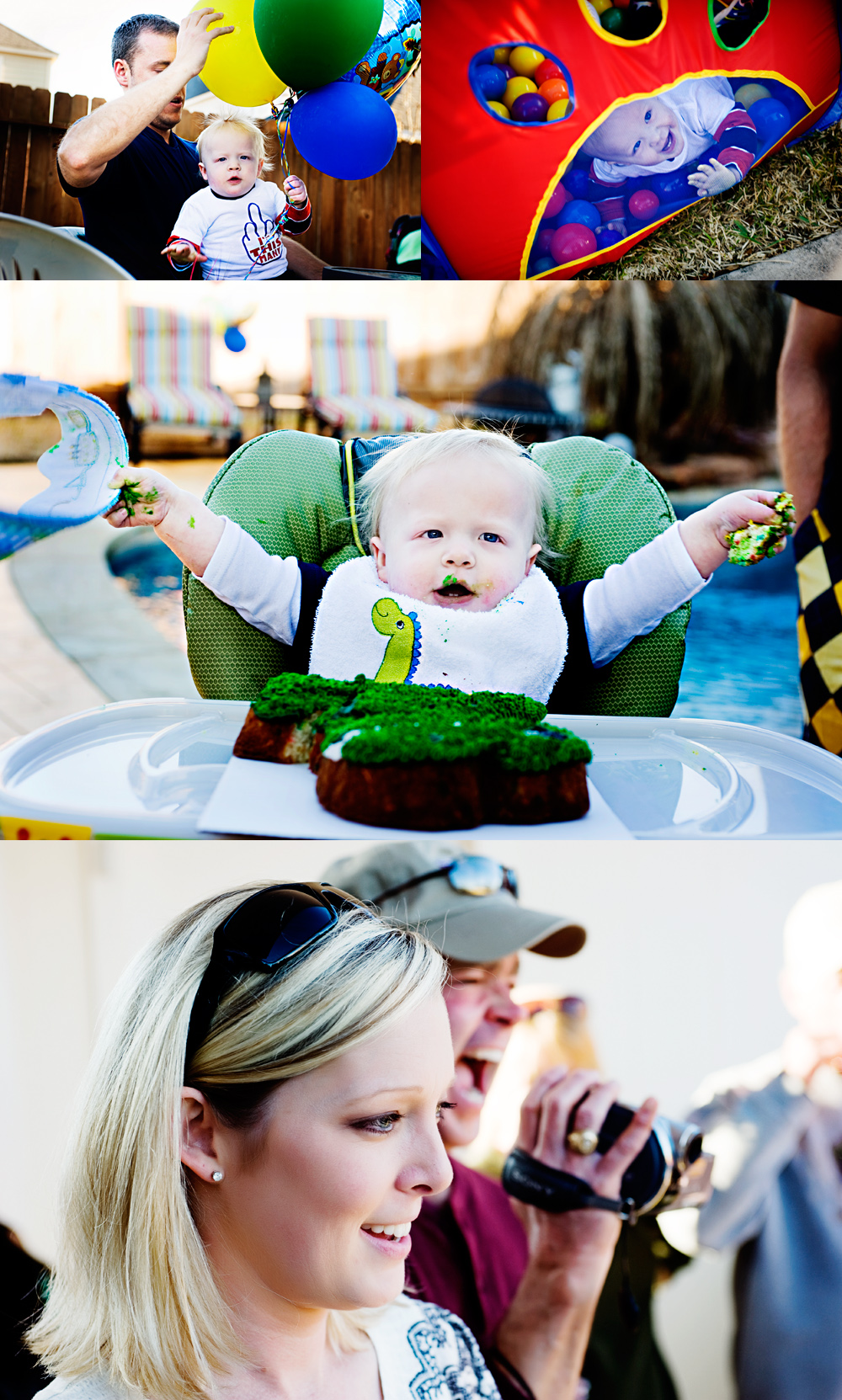 If I were to award Granparent emotion of the year, it would be to Tony. I love this picture!!!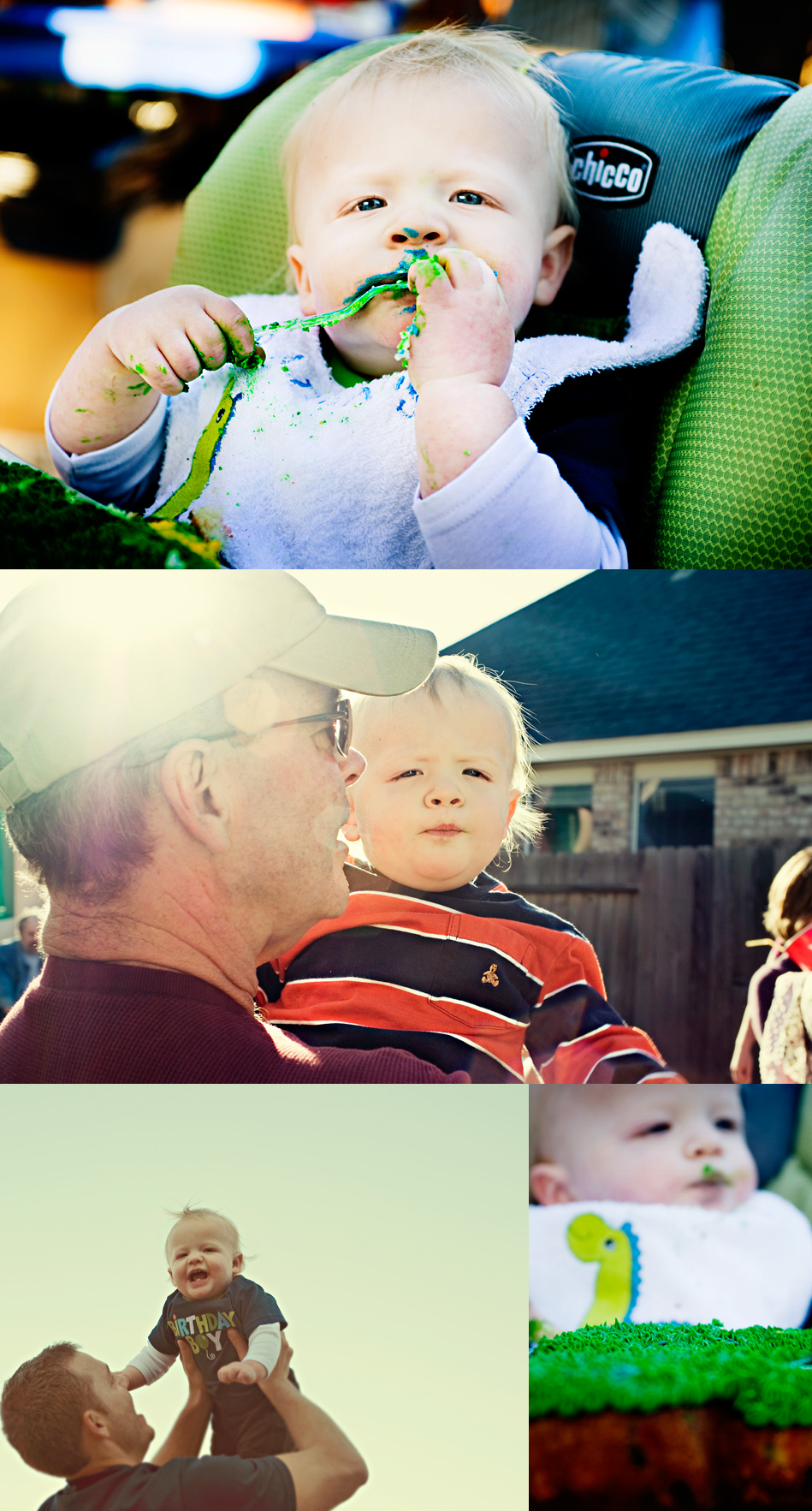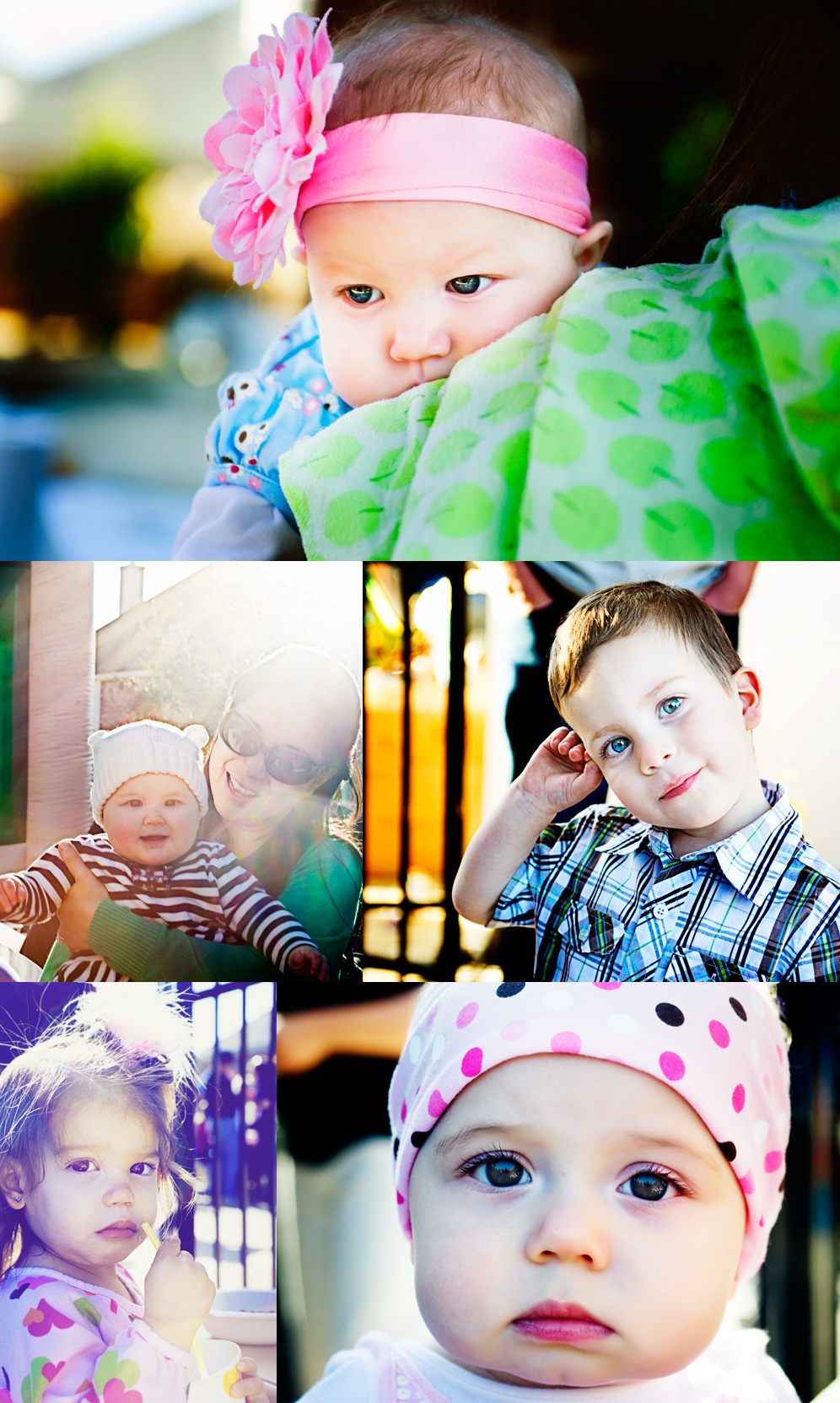 With about 20+ kids attending; I was able to absorb and take in the multitudes of edible cheeks and thickly lashed doe eyes.
Lastly, our chunk met his match. I'm pretty sure the rockin' tee intimated him. At the end we were well acquainted with each other's drool dripping plugs. We've already decided that with the harem, (see lovely lashes above), that Braden has accumulated he'll need a good wing man for when they wreck havoc at aTm. Either that or they're destined to be USA's next bobsled gold contenders… we'll see ;-P